GBN Services the leading skip hire, recycling and waste company across London and the South East recently installed their first Ecohog Windshifter at their recycling facility in Uxbridge. Currently recycling over 94% of everything received into their five recycling centres, GBN are always seeking innovative technology to improve these levels.
The Ecohog is processing C&I waste at the busy Uxbridge Recycling Centre and has already proven its value in the waste separation process. Depot Manager, Martin Carroll commented, "The introduction of the Ecohog has increased productivity and improved efficiency, we have added the machine to an existing set up and it has enabled us to further remove and recycle C&I heavies and reduce even further what is sent to landfill.'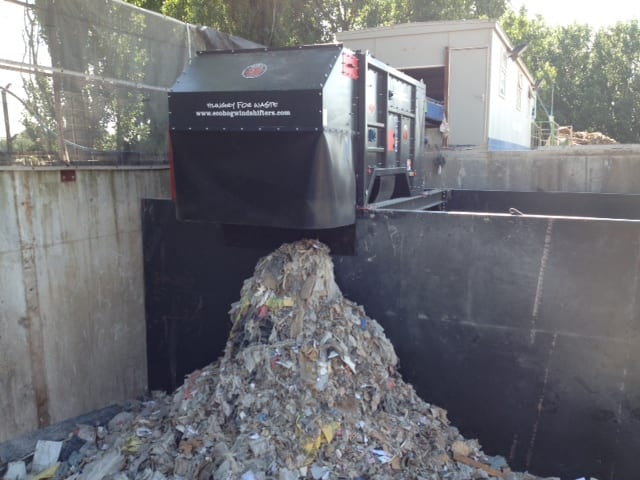 GBN Services accommodate a large customer base ranging from various business sectors to individual households, therefore collect a wide range of waste streams. GBN pride themselves in their high levels of recycling and divert as much as possible of the remaining waste from landfill and non-recycling materials for refuse derived fuel as a priority.
The Ecohog product range has been compactly designed to accommodate existing recycling plants and has precision settings to suit a range of applications with separation capabilities of up to 99% depending on the material. Martin continues, "We feel this machine tops anything else in the market. The machine had easy installation, is low maintenance and does exactly what it says on the tin!"
If you operate within the UK and you wish to discuss potential Ecohog sales or rental options contact Rob at CRJ Services by emailing rob@crjservices.co.uk or on 07796018914.