EH-81 Airhog
Vacuum Air Suction Separator
Air Density separator – the EH-81 Airhog is your perfect solution

Exceptionally Clean Downstream Material with the Airhog's Air Separation of waste system.

The EH-81 Airhog removes light fraction contaminants such as paper, plastic and foil from heavy applications using a frequency controlled heavy duty fan, air hose and extraction hood.

Reduce your costs and increase production rates, with cleaner product downstream by relying less on manual labour and additional sorting.

Waste stream separation optimised

With a flexible extraction hood that can be placed wherever you need it over a moving waste stream you can easily incorporate it into any conveyance system. Direction and power can be changed to suit the accelerator feeder belt which results in greater control and efficient separation of waste streams  Place a detachable sock or bin on the receiving end of the extraction hood to collect your contaminants easily.

It's forklift lifting points and lifting eyes add another level of flexibilty to the EH-81 Airhog as this allows for craning to any suitable position on site.

The EH-81 Airhog will remove light weight fractions from:

Construction and Demolition (C&D) waste
Construction and Industrial (C&I) waste
Compost
Waste Wood
Trommel Fines
Glass Clean Up
Incinerator Ash
Waste air separator range

We have two types of air separators in our Ecohog air density separation range. Click here to find out more about the HSB-81 Airhog.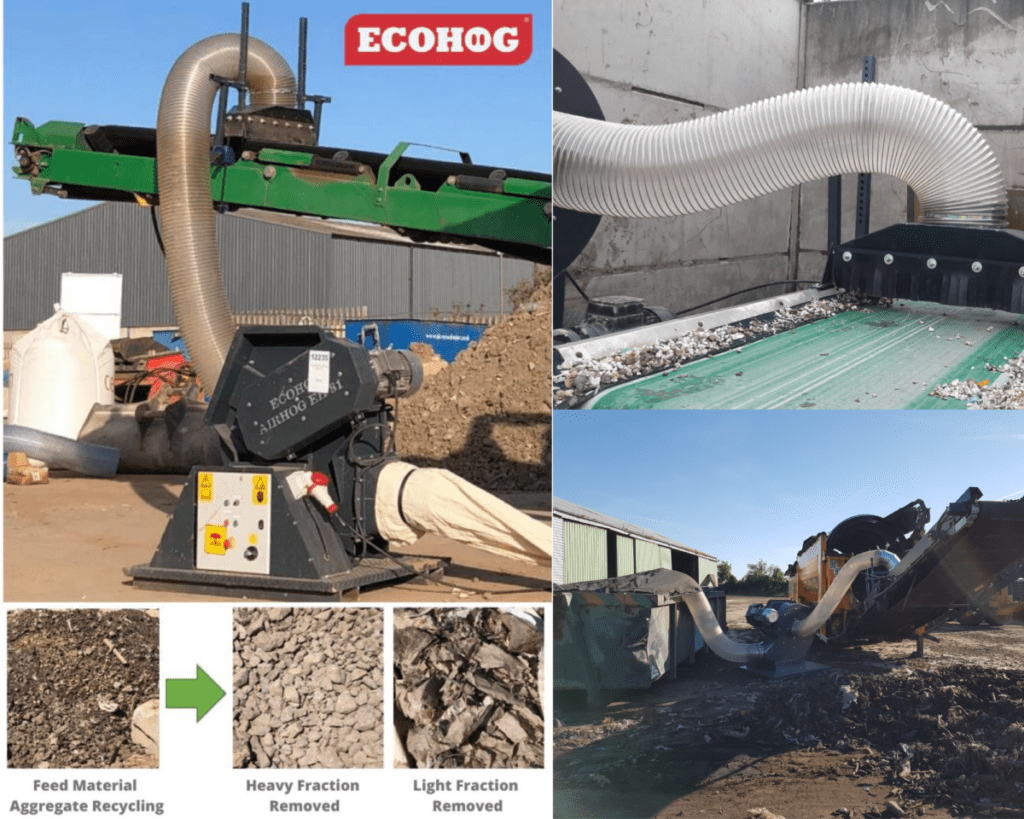 Check out our self powered HSB-81 Airhog