Leading the way in innovative design & manufacture of Air & Magnetic Separation, Scrap Metal & Waste Recovery equipment Ecohog have launched our EHT-8220S modular Trommel.
The EHT-8220S Trommel also known as a rotary screen has been strategically designed to be a semi-mobile, compact machine for easy access on site. The Trommel can be configured to adapt the operations on site and is suitable for many applications including but not limited to; C&D, C&I, C-mix, RDF and SRF processing.
Thought behind the process
The uncertainty of the Covid-19 pandemic required lateral thinking for the Ecohog specialists.  Ecohog are innately in tune with our customers' needs and completely understand both their needs and the trials and tribulations they face in there day to day routine. Our specialists appreciate as new challenges arise, so do new opportunities and we believe this holds through even for the current set of circumstances we find ourselves in.
Sean Dobbs, Operations Director said, "It is with great pleasure that we introduce our latest semi-mobile Trommel, which has been designed in a highly modular manner, inclusive of even the electronics. With travel restrictions we understand the increased tension that comes with new purchases including equipment, even though they are vital and profit increasing additions. Therefore, we have changed how we 'deliver' our products".
Our latest Trommel is the perfect showcase of how machines leave the Ecohog premises with each conveyor clearly labelled, each matching trestle tagged with the matching name and so forth. All elements literally plug and play in terms of all electrical connections. With everything done in a manner to avoid any excess cost, time or need for specialist electricians or additional contractors to get the equipment up and running.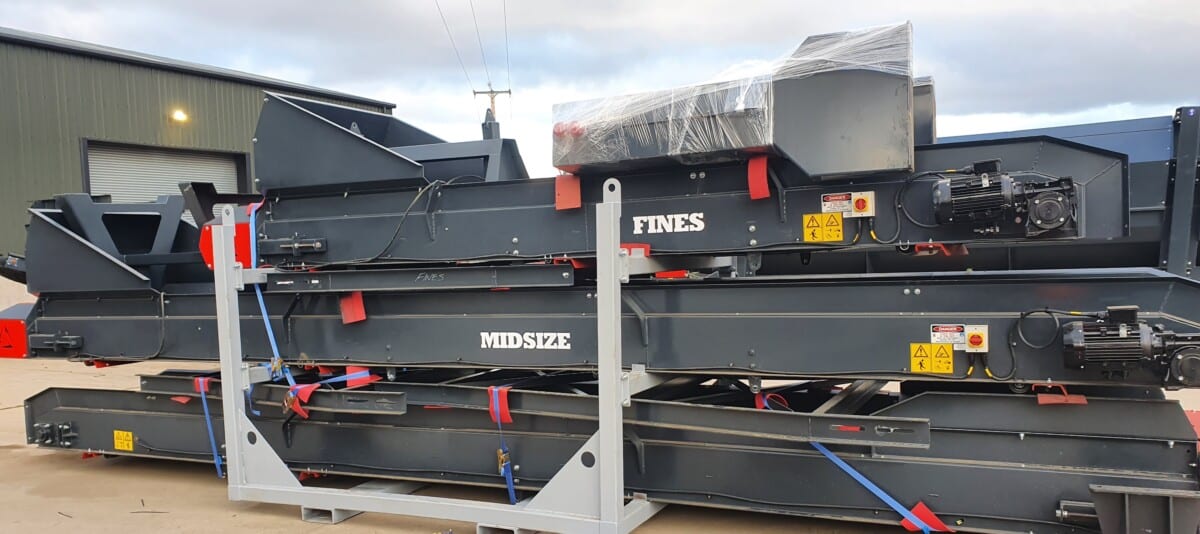 Sean continued to say, "Our customers simply build the Trommel modular blocks together as per images and instructions provided, that are cross references with each element of the plant given a unique I.D. and all plugs laid out in a manner that they are as simple and straight forward as inserting any normal household plug. Meaning our customers can have our plant assembled and running in a matter of hours, requiring nothing more than a crane for the initial set-up. Or in the instance of our mobile systems this isn't even required. It couldn't be simpler or quicker to get up and running and putting your new equipment into service, stress free".
Ecohog pride themselves at being at the forefront in terms of all forms of innovation, which this new package further emphasises. If you would like to discuss any new challenge or solutions get in touch today.
Video demonstrations and site images are coming soon, stay tuned!