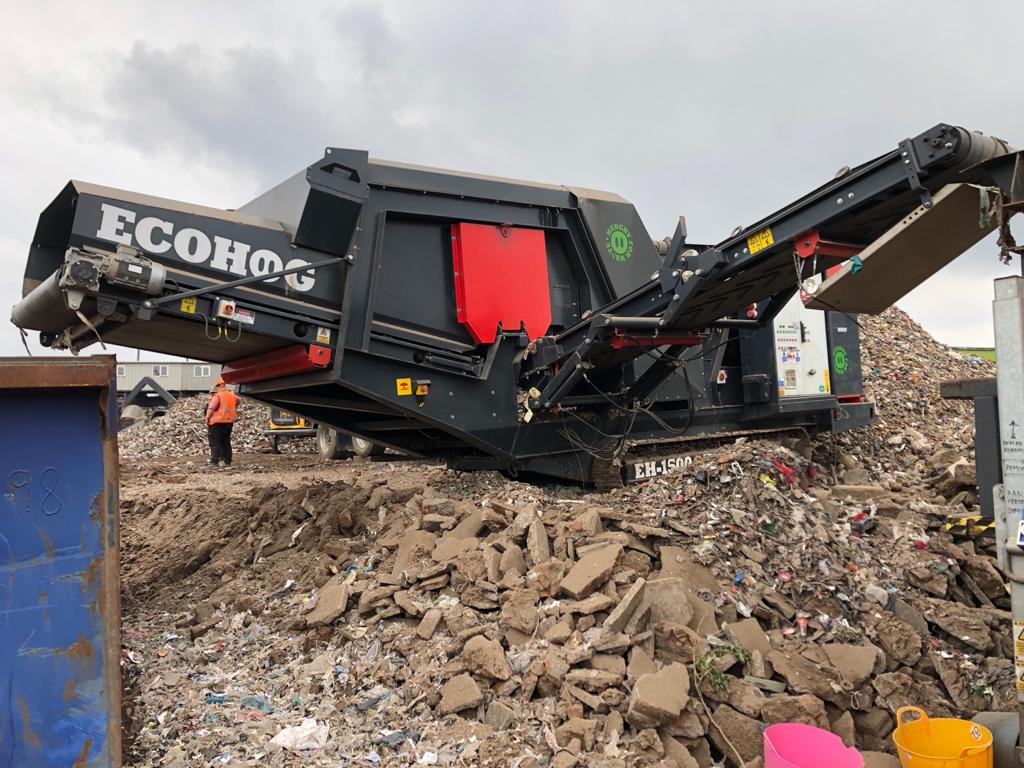 We have seen a big increase in demand for our mobile windshifters in C&D and Skip Waste markets. The Ecohog EH1500 – TWS Tracked Windshifter is helping waste processors sort their materials, recover metals and protect downstream equipment. Ecohog TWS is the ideal solution for C&D and Skip Waste processing. The TWS can help clean up hardcore and produce valuable commodities including SRF/RDF, Steel and Wood. The Ecohog windshifter is fully mobile and self sufficient with onboard Generator, Hydraulics and Cleaning system.
In this video is a few examples of our TWS working to perfection.

Product information and key features can be found on EH1500 – TWS page
If you have any questions get in contact today!