Defra and the Environment Agency have been working closely with a range of operators with an interest in the RDF sector to define exactly what RDF is. The official definition that details what is expected of waste described as RDF will be trialled for 6 months starting early next year.
What is RDF?
"Refuse derived fuel (RDF) consists of residual waste that is subject to a contract with an end-user for use as a fuel in an energy from waste facility. The contract must include the end-user's technical specifications relating as a minimum to the calorific value, the moisture content, the form and quantity of the RDF."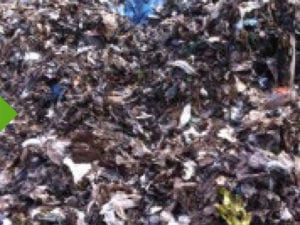 Why change the RDF Definition?
Defra, 2015 has indicated: "The aim of the definition is to help the Environment Agency regulate the RDF sector so that any waste described as RDF is legitimate and has a definite end-user. This will help address cases of waste described as RDF being abandoned or causing environmental problems such as leaching, after being stockpiled for long periods. Legitimate businesses in the RDF sector should be unaffected by the definition."
The agency has previously said that it does not wish to prevent the production of RDF for appropriate and permitted use in the UK or elsewhere, and that it wants to ensure that entry to the market "is constrained to those who are producing RDF for a genuine recovery end use, with an end user contractual specification in place, and not on a speculative basis without concern for final destination".
Following the 6 months trail period, Defra also explained that regulators and operators involved in the RDF sector would be asked to help evaluate the success of the trial, including "how effective the definition has been at meeting its objectives, how easy the definition has been to work with and whether the definition has resulted in any additional costs and burdens to legitimate operators and regulators".
The Ecohog Windshifter is the perfect solution RDF, for more information for Contact Ecohog!