Continuing to strive in the waste and recycling industry Ecohog have launched their newly designed Quality Control Mobile Picking Stations to their extending product range of air and metal separation machines.
Ecohog Quality Control Mobile Picking Station Range;
Offering the complete materials recovery range, Ecohog have recently launched Quality Control Picking Cabins comprising of the EQS-1200SM-3 and EQS-1200SM-2  Cabins. Complementary to the Ecohog core range, these auxiliary products enable customers to retrieve any final materials that could potentially add value or devalue the end recovered materials.
EQS-1200SM-3 Mobile Picking Station

EQS-1200SM-2 Mobile Picking Station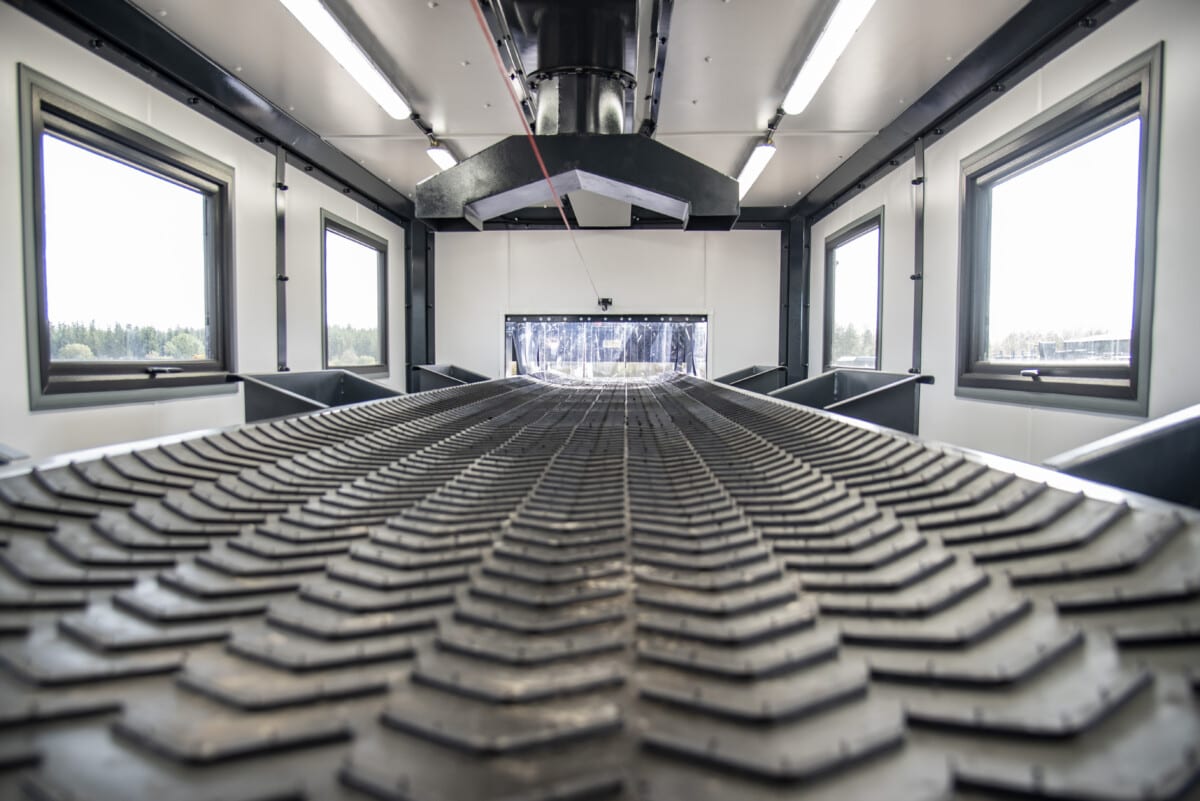 Recently unveiled by French distributor, MacMateriel at the SIM 2020 Tradeshow in October, the EQS-1200SM-2 really has turned heads. With 4 degrees of separation; Blowing, Suction, Picking and Magnetic, the Ecohog Mobile Picking Stations are ready to take on a wide variety of recycling applications for efficient processing and valuable material recovery. The quality control cabin incorporates a VSD driven 1200mm picking belt, an onboard EH-81 Dual Airhog Blower /Suction System for easy removal of the superlight and light fractions and an Eriez Magnetics CP 20-120 Overband Magnet to capture the ferrous scrap metal, discharging a cleaned heavy's material.
The EQS-1200SM-3 and EQS-1200SM-2 picking stations are designed for ease of transport with hydraulic legs for quick set up and have the option of either plug and play or generator operated. The double skin insulated picking cabin ensures the units are suitable for various climates throughout the year. Undeniably a cost effective all in one machine providing excellent waste sorting with a small site footprint, convenient for onsite use with downstream mobile plant.
Key features include;
Easy transport
Two or three bay options
Dual action blower and suction system
Overband magnet for steel recovery
Weatherproof
Wide conveyor belts for sorting waste
Health and safety features
The Mobile Picking Stations are suitable for a wide range of applications including;
C&D Waste clean up
Skip Waste processing
Scrap Metal quality control
RDF quality checking
Beverage can recycling
Aggregate recycling
Tristam Hubbard Miles, Global Sales Director for Ecohog commented, "Ecohog Picking Stations meet the highest standards of health and safety to ensure staff can be positioned and work safely within the sorting cabins. The 4 way separation reduces the need for additional manual sorting.  Sorting valuable commodities from waste has never been so easy."
To find out more about the Ecohog equipment and for the solution to your waste separation problems get in touch today!