It's Recycle Week 21st – 27th September and Ecohog are 'Hungry for Waste'
Recycle Week is the largest national annual recycling campaign, delivered by Recycle Now. Did you know that nearly two thirds of our household waste can be recycled and one recycled aluminium can save enough energy to run a TV for three hours? (NI Direct, 2020).
With making simple changes, there are many ways we all can participate to reduce waste and encourage recycling. Recycling benefits both the public and the environment, therefore we all need to remember take part and encourage others too.
Getting involved in your local area whether it be using;
Re-useable plastic bags for groceries or purchasing a machine washable bag
Re-useable containers for lunch, snacks etc
Re-useable water bottles made from stainless steel, glass, or plastic instead of disposables
Re-useable coffee cups made from recyclable plastic, bamboo or glass instead of disposables
When it comes to recycling and waste Ecohog are experts in the industry. As the saying goes, 'one man's trash is another man's treasure'.
Our Ecohog machines are designed and manufactured to ensure the highest return on profit for our customers. Professionals of air and metal separation, Ecohog thrive to get the best possible quality separation from applications including but not limited to; Construction Waste, Oversize Compost, MRF Glass, Scrap Metal, Incinerator Ash and Waste Wood.
Below is our Tracked Windshifter (EH1500 – TWS) in action using air separation to separate Aggregate waste. As you can see the heavy and light fraction are both removed and these materials can be reused for many purposes such as; concrete, paving etc.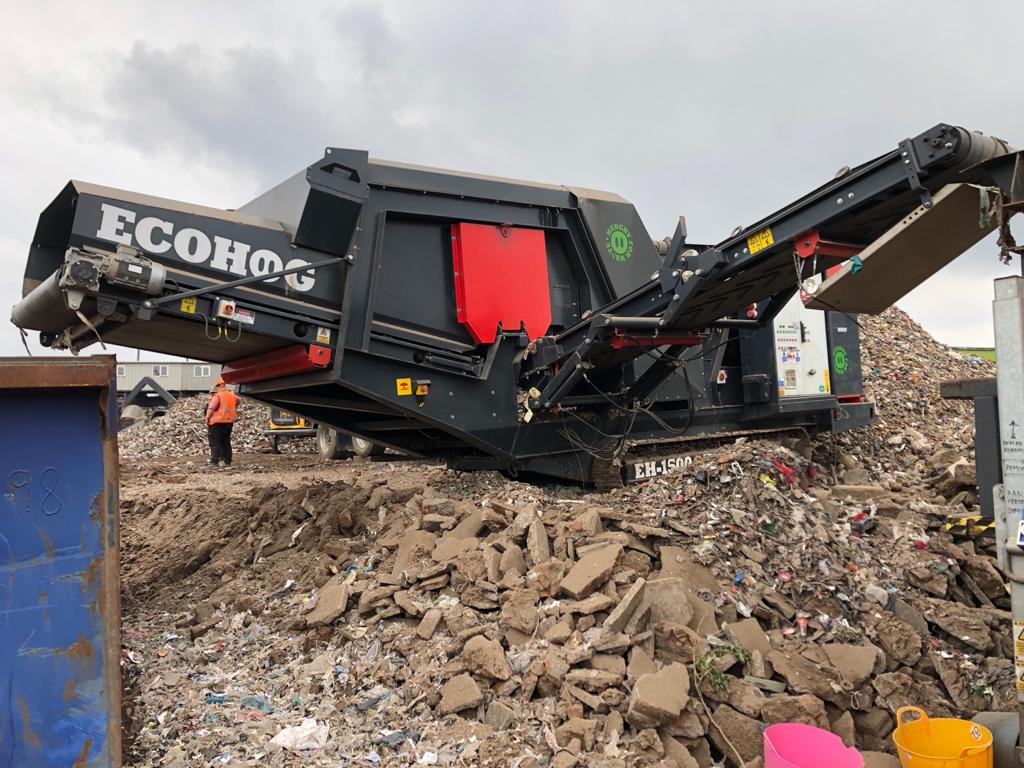 Below is our Tracked HogMag Eddy Current Separator (THM ECS – 2000) removing metal from waste wood fines. The fines then can be reused for multiple purposes including animal bedding.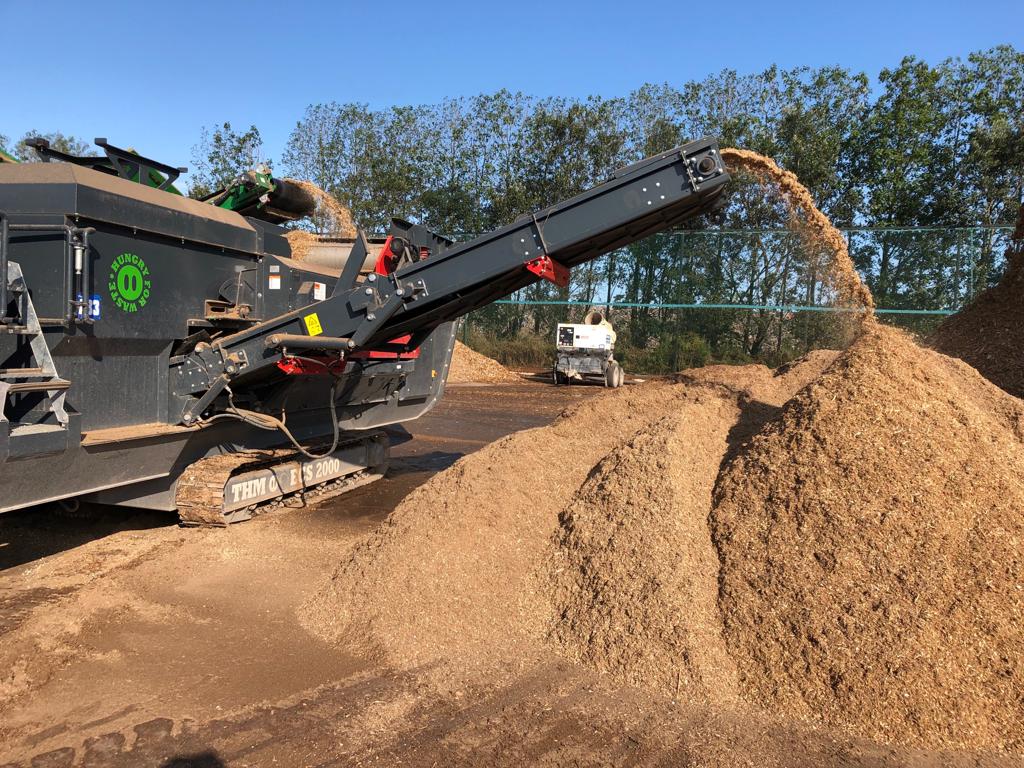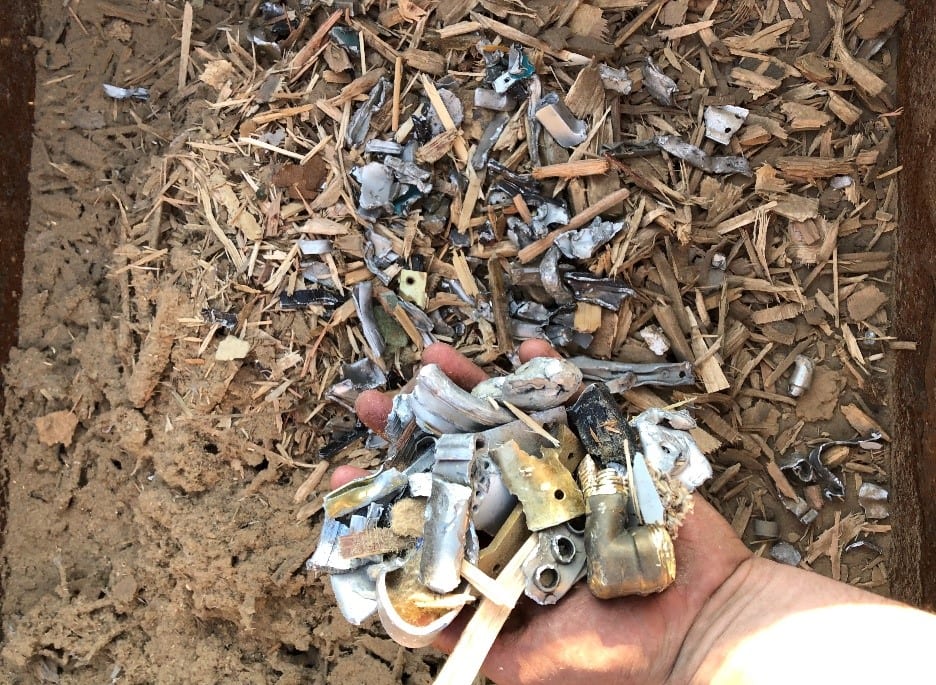 Household waste is a part of our everyday lives. According to BBC NI Agriculture & Environment Correspondent, 2019 'more than 870,000 tonnes of rubbish was collected by local authorities in the 12-month period'. The Department of Agriculture, Environment and Rural Affairs' (DAERA, 2019) announced Northern Ireland 'has reached the EU-set target of recycling 50% of its household waste by 2020'. Our Ecohog machines are positively helping waste processors to change waste into recyclables.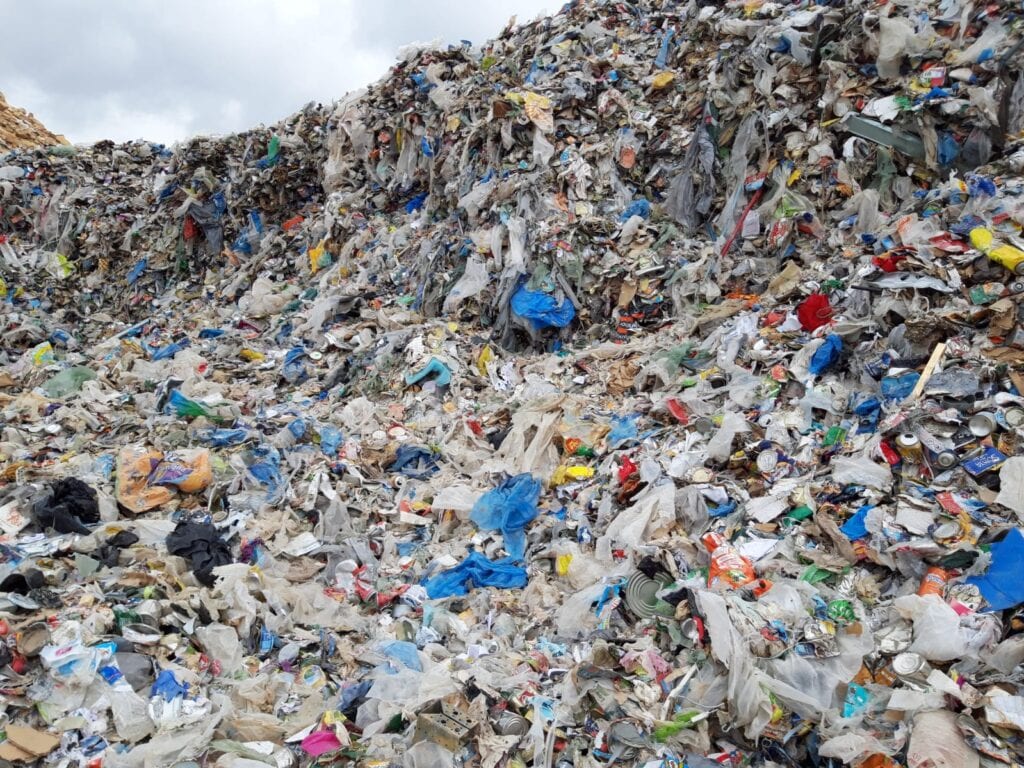 Did you know the above household waste will typically be shredded and processed to recover valuable commodities such as;
Scrap Metals: To be recycled as Metals
Plastic: To be recycled or re-used to make new plastic
Cardboard & Paper: To be recycled into new cardboard or paper
Organics such as food waste: To be sent for digestion to produce Methane fuel
Our Ecohog machines help processors ensure waste can be re-used, less waste is being sent to landfill and our customers have high quality, high profitable end products.
If you would like to find out more information on your particular application and how Ecohog can make you a profitable end product get in touch today.
Make sure you are doing your bit too #recycleweek
For more information please email us on info@ecohog.com or give us a call on (+44) 2880761295 for a free consultation.