Neutron Equipment Ltd are showcasing the unique, industry leading Ecohog THM ECS-2000 & EH1500-TWS @ LetsRecycle Live!
LetsRecycle Live 2021 is back with a BANG featuring over 200 exhibitors showcasing a range of heavy duty equipment for the recycling and demolition industries, live material processing and more than 100 guest speakers.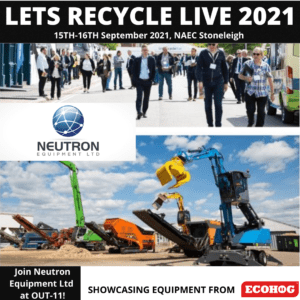 Neutron Equipment Ltd will be at stand OUT-11 showcasing a range of equipment. Including Ecohog's innovative and industry leading HogMag THM ECS-2000 mobile ferrous and non-ferrous metal separator and the mobile EH1500-TWS Windshifter. This is an opportunity to get a feel for the robust Ecohog metal and density separation equipment. Technical experts will be at hand to advise on a solution to suit your waste sorting problem!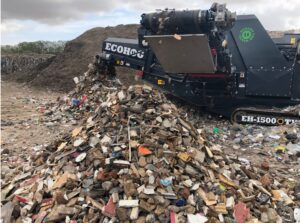 The Ecohog units are uniquely designed to work in conjunction with a range of screening and shredding equipment. This is to enhance separation capabilities obtaining a higher quality output material in applications including but not limited to Scrap Metal, SRF/RDF, C&D Waste, Waste Wood, MSW, Biomass and Skip Waste.
Call to Stand OUT-11 at LetsRecycle Live where a Technical Sales Representative from Neutron Equipment Ltd will be on hand to advise on waste sorting solutions. Solutions that will enhance productivity and quality output material with a higher cash value.
Contact Ecohog directly https://ecohog.com/contact/
Enjoy the Show!