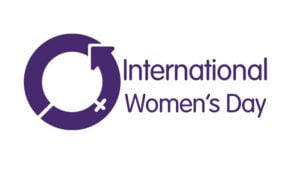 Ecohog celebrate International Women's Day 2022!
Celebrated annually on the 8th March, to acknowledge the accomplishments of women and raise awareness of gender equality worldwide. The theme for this year's campaign is #BreakTheBias, together we must work together to create a world free of discrimination and bias and move towards a more inclusive, diverse and gender equal world! Ecohog Ltd are a great example of a company who continually support women and contribute to breaking the bias associated with women in the workplace.
Ecohog Ltd have a gender balanced senior management team, Tracey McNally co-ordinated and continues to lead the company since inception in 2013, overseeing the growth of the business and continues to succeed to drive the success and continued development of the company on a global level. FSB states that, "Women are of growing importance to the UK economy. Women owned and women led businesses now contribute a total of £221bn GVA to the UK economy, representing 13.3% of GVA". Ecohog have went from strength to strength and this wouldn't be possible without implementing gender equality in the workplace and the influence of women in business.
Tracey, Managing Director, "We need to be encouraging women and young girls to consider other business areas, International Women's day 2022 is important to acknowledge the accomplishments women have achieved, to celebrating positive female role models in these areas and to highlight the importance of breaking the bias associated with women, especially in terms of working in business ".
Ecohog welcomed Joint First Minister Michelle O'Neill to the headquarters at the end of last year. Throughout the visit the strength of women in business and in engineering in particular were amongst some of topics discussed. The need to change out-dated preconceptions and to implement diversity for women in business no matter what the career path was also discussed. Furthermore helping to #BreakTheBias by making a space that is more welcoming for women and moving towards a more inclusive, diverse world!
According to a review from a recent Government-commissioned evaluation a record percentage of start-ups are being established by women and that female-led companies are exceeding that of male-led companies for the first time. Women deserve an equal future, with equal rights and opportunities for all. Ecohog are a firm promoter of this and believe to be successful in any industry, "the world needs women at every table where decisions are being made".
#BreakTheBias