Ecohog Year Review 2019. As we welcome the new year and look forward to a successful 2020, we reflect on 2019. We are thankful for a successful year. Happy New Year!
Our year review features some of the Ecohog products sold in 2019 and some of the events the Ecohog team attended throughout the year.
Our Year Review 2019
Ecohog Products
Manufacturers of scrap metal & waste separation equipment, supplying a range of air and magnetic separation products to the waste and recycling industry.
All the Ecohog products can be tailored to the needs of the customer with optional features and products are available as static or mobile units.
Available products include the Ecohog Windshifter, Airhog Suction Separator, HogMag Eddy Current separator, and the Razorback Starscreen.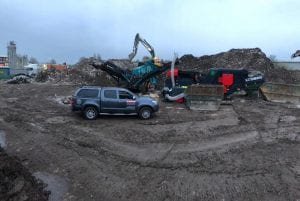 Ecohog Applications
Through consultation we can provide the best waste separation solution for your business. Some of the applications our machines work in include:
Scrap Metal
RDF / SRF
Compost Cleanup
Biomass
C&D / C&I
Incinerator Bottom Ash
MRF Glass
Trommel Fines

If your application is not listed do not hesitate to get in contact for a waste consultation!
More information can be found throughout our website and videos are available both on our video page and on our YouTube Channel.
For your consultation Get in Contact with our team today.
Call us on: 0044 2880761295